What is the new luxe?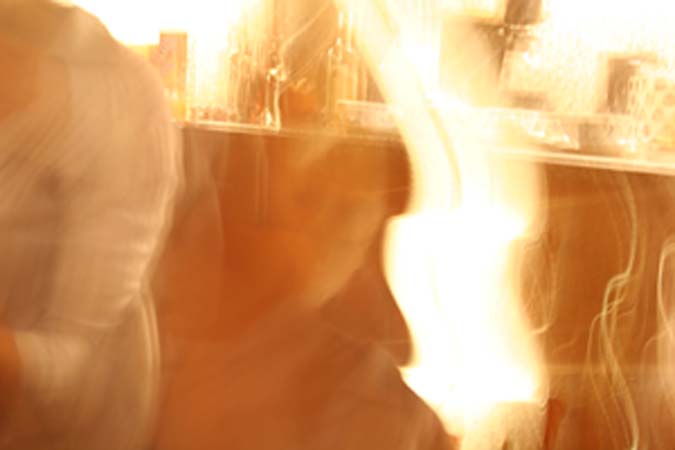 Crusaders must choose their battles wisely.
Now and then it is best to just run away and mutter under your breath.
But I have been thinking about people latlely. Mostly because I want them to tell me their private definition of luxury.
A friend of mine told me that she was worried about the rudeness of the modern world, and sense of outrage
that infects us every day as we discover that many people are generallly speaking selfish, crass and inconsiderate.
- What ever happened to the idea of public spiritness, she says. There are laws against cruelty to animals.
But where is the consideration for other people?Luxury for her is definitely not the consumption of luxury goods.
Kitty, another friend of mine, take a different wiew of the matter.
Advocates of simple living have often callenged consumerism and materialism.
For Christians the central inspiration for a life of simplicity has been the life of Jesus.
In the hands of Puritans, this emerged as a life of devotion, a lack of ostentation, and plenty of hard work.
It was certainly not a leisure expansion movement as it is today. But there is once again a great interest in
simple living. Nevertheless many argue that the only reason people work is to make money.
I think the new generation of young adults and teens are more aggressive about their right to do what they please,
says Kitty.
Simple living is not a matter of an individual choice. Aristotelses challenge to a money – oriented form of life remains as
powerful as it was for 2.300 years ago.
My oldest son, 21 years old, point out:
- My goal in life is to make an expedition; to the South Pole. Luxury for me is to shape my own destiny. A journey of exploration.
But what is true luxury?
Affirmation of the right of ordinary working people to self – fulfillment.
Or is it also clear that conscience is going to play an increasingly important role in luxury purchases?
Luxury has the connotation of refined enjoyment, of elegance, of things desirable but not essential.
That often raises some ambivalence, some contrary feeling, about items that were perhaps not necessary as
well as not essential, says Jack Goody at the symposium " From the Anthropology of Fish to the Luxury Item.
- Indeed in the medieval Christianity, while it was one of the deadly sins, it was widely condmened although that notion did little
to prevent the distinction based on class and wealth between those who could afford these practices and those who could not.
Both nobles and bishops indulged in luxury. Luxury is clearly related to fashion, wish before the advent of mass consumtion was
a matter for the rich rather than the poor.

Global luxery goods sales where up 14 percent in the first six months of this year and, be expected to have topped 230 billion
dollar by year-end, and bounce back to pre - 9/11 figures: said in a newspaper lately in USA.
The Gucci group, for one, saw sales up 20 percent between January and June. The luxury goods giants seem to open
stores beyond the old fashion capital, as new territories are exploited.
The most defining change in the last couple of years has been the move towards personalization and
customizations, wich is a direct consequence of the massifaction of luxury, says a journalist in a wellknown
international design interiors lifestyle magazine. A new trend of the road is a stage called Acquisitive Luxury:
conspicuous consumption at it most conspicuous, designed only to impress on others just how much
money you have on your banking account.
Actually, there seems to be two contradictory directions. And the question is which one of them will overcome the other.
I believe that both "authors" are right, in a way.
It can´t be as simple as: "that the more you have the more you want"?
A case in point: "A longtime and respected advocate for the environment,
Gore has given some 1,000 talks on climate change since 1989 — at first using slides in a carousel with easels and charts.
He switched to Keynote on his PowerBook, Chilcott says, after Gore's wife Tipper said,
"Well, Mr. Information Superhighway, why don't you put your slides on your computer?"
An Inconvenient Truth" captures Gore's "traveling global warming show" and punctuates it with filmlets of his personal journey
to show why, out of the world's menu of issues, Gore has remained so passionate about the environment.
What about going to my favorite movie: over the weekend?
"An Inconvenient Truth"- Worth seeing.
Eloquently weaves the science of global warming with Al Gore's personal history and lifelong commitment
to reversing the effects of global climate change. A longtime advocate for the environment,
Gore presents a wide array of facts and information in thoughtful and compelling way.
The film is not a story of despair but rather a rallying cry.
Make it a matter of conscience to answer the question:
What is true luxury?
Journalist Ann Lidfeldt
Request detailed information - Lidfeldt Communication